Before you go on Tanzania Safari or on Kilimanjaro climbing there are important things to note so that you can know how to start planing your vacations. We have provided on this website collections of information we have gathered from our last clients and we believe that the information on these web pages will help you plan your perfect holidays in Tanzania.  We are available to provide you with more information – just give us a phone call or simply send us an email at info@tanzaniaadventures.com.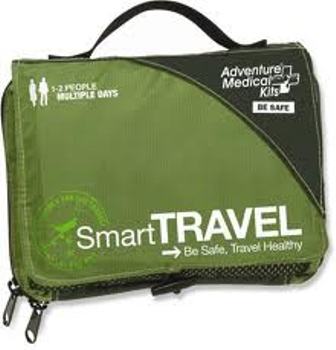 The accommodations we offer vary from 5 star hotels to budget camping safaris (sleeping in tents), when you send us your tour request we will provide you with links to the websites of the hotels we suggest and advise you on a current locations of the animals so you can get a perfect selections of well located safari lodges or camps. Before you go on Tanzania Safari.
The best airport to fly into if you are going on safari in northern Tanzania or if you are going on a Kilimanjaro trekking is Kilimanjaro international airport (JRO) which is just 45 minutes driving to Arusha or Moshi where you will have overnight before your trip and if you will include Zanzibar beach stay in your itinerary we would suggest the returning flights to be from Zanzibar international airport (ZNZ) or Dar es Salaam international airport (DAR), but if you are just doing Safari and/or Kilimanjaro trekking the returning flight would be from the same Kilimanjaro international airport (JRO). Before you go on Tanzania Safari.
Packing for Safari
You do not need to park many clothes for Africa; Tanzania does not experience summer or winter weather due to its proximity to equator, instead the region experiences dry and wet seasons. You will need long sleeve sweat shirt and warm jacket and trousers for the morning and evenings. In Serengeti you may also encounter tsetse flies from which if you are injected you may get sleeping sickness, so we advise to bring insect repellent (possible to buy in Arusha-$5 per spray which is enough for the whole trip). The Serengeti monthly maximum temperatures are relatively uniform throughout the year being constant around (27°C to 28°C). So you can imagine what types of clothes you need for Serengeti.
I suggest you to bring warm clothes (one or two sweat shirts) as the nights at the lodge before overnight and mornings as you go early for the animal viewing tend to be colder (not freezing), we recommend this for comfort just in case but sometimes you will find yourselves not using the warm clothes is Serengeti at all. The hotel rooms are comfortable enough for the cold nights stay, In Ngorongoro they warm up (conditioning) the rooms due to the nature of the place that is very cold.
Visa and Serums
You can get Tanzania VISA in your home country if you are able to locate the Tanzania Embassy (high commission) office but if you cannot find the Visa in your country you will get on arrival day at the airport in Tanzania. At the airport there are two lines, the one for people with VISA and the other for people needing VISA. There is no any complication to obtain the visa at the airport, you just pay and go, you will have to pay in cash $100.00 being Canada and US citizens or $50 None Canada and Us citizens. Before you go on Tanzania Safari.
The direct flight into Kilimanjaro airport (JRO) is preferred instead of flying to Nairobi where you will pay for unnecessary Visa to enter Kenya or Dar es Salaam where you will have to connect a flight to Kilimanjaro. However, if you fly into Nairobi or Dar es Salaam, the flight, public coaches are possible, we can also arrange private transport for you if you arrive in Nairobi.
For the YELLOW FEVER
To enter Tanzania you will need VISA and YELLOW FEVER VACCINATION. If you are not vaccinated yet for the last 10 years please get vaccinated and bring certificate with you. It is possible to get vaccinated in the airport as you obtain VISA but we recommend you vaccinate at least 10 days before travelling since some people may experience problems with their bodies after vaccination like headache, general body weakness, mild fever, soreness, allergic reaction which could potentially be life-threatening, neurological reaction characterized by high fever, confusion, problems speaking, which can go on to cause coma and multi-organ failure after the vaccination especially for people over the age of 60.
Please take note that you will not be allowed to enter the country if you are not vaccinated. The passengers arrive in Tanzania without such accreditation, will be vaccinated by the authorized airport health Unit or returned to the country where they came from by the airline that carried them here. The vaccine will be charged 40 USD/ dose in any airport of entry.
The governmental authorities in Tanzania are taking these measures to reduce the possibility of someone who has been infected in their home country to bring the disease here.
All passengers and members of crew who while in transit through an airport situated in an area with risk of yellow fever transmission, remained within the airport premises during the period of their entire stay will not be considered as coming from the high risk countries and thus no vaccine. While those who stay in transit form more than 12 hours should be vaccinated, so please double check your flight route correctly.
For the list of yellow fever endemic countries and other information on vaccination please visit: http://wwwnc.cdc.gov/travel/yellowbook/2014/chapter-3-infectious-diseases-related-to-travel/yellow-fever
At our agency (TANZANIA ADVENTURES), we own and maintain our own safari land cruisers, and we check each car after each safari before the next safari departure. The safari cars we use are Toyota land cruisers modified to popup roof for easy animal viewing. Please find attachment for the picture of the safari cars we use.
The cars have the following features:
Spacious refrigerator inside
Radio waves system
GPS-tracker. 

Before you go on Tanzania Safari.

Ergonomic, customizable seats with belts
Complete repair kit
First aid Medical kit. 

Before you go on Tanzania Safari.

Powerful pair of Binoculars
Guide books of Animals, Birds and Trees of Africa
Tubeless tires – perfect for comfortable cruising through the Tanzanian savannah! Seven seats are available (the cars are convertible to eight-seat safari cruisers, if a refrigerator is removed). Your tour will be private, only you, your wife and grandson will be in a safari jeep.
All of our safari cars are equipped with safari guide books of Animals, Birds, Plants and powerful binoculars. Our safari cars are modified to large windows allowing enough oxygen as you drive. Our land cruisers are in good conditions and well maintained and the tires are changed regularly as they go off.
Optional Activities:
Optional one: Masai Cultural Boma in Ngorongoro
On the way to Serengeti and Crater is a Maasai Boma (museum) your driver can stop at the Boma where you will go around the Maasai houses to experience their way of life, Maasai will dance, sing and walk you in and around their houses. There are several handmade cultural items for sale; you will be welcome to buy as part of your support to Maasai community. The museum is for the development of the village so your purchases will be of great support. Cost will be $20 per person single entry.
Optional two: Serengeti Balloon Ride
In Serengeti you can opt to take a hot air balloon ride which take off in the morning and will last in air for 45 minutes or 1 hour depending on the weather and will end with a champagne bush breakfast. This is a great experience when visiting Serengeti as you will be seeing animals from above and astonishing landscapes. The balloon rides with maximum of 12 people in so should be booked at least 2 weeks in advance. Cost will be $499 per.
Before you go on Tanzania Safari. 
Before you go on Tanzania Safari.