Do you need to know what Kilimanjaro equipment you will need for a successful Kilimanjaro trekking? below is a list of recommended equipment on Kilimanjaro.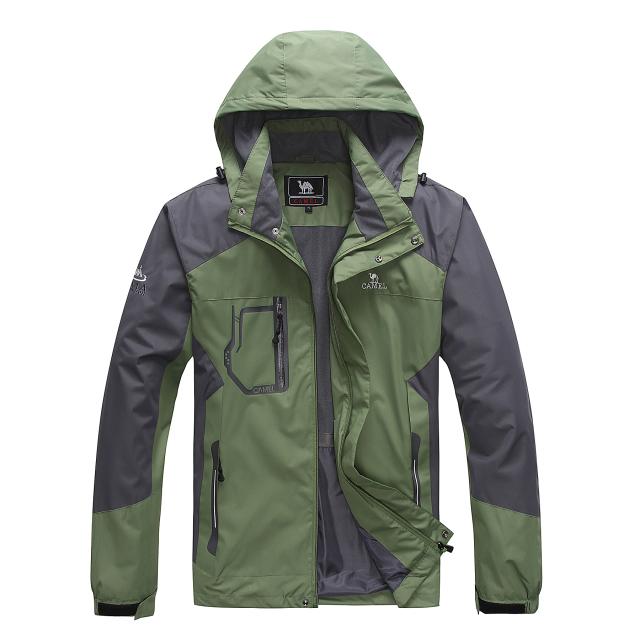 What Gear Do I Need to Bring?.
You are responsible for bringing personal gear and equipment while communal equipment (tents, food, cooking items, etc.) is provided. Below is a gear list of required, recommended and optional items to bring on your climb.
Technical Clothing. 
Kilimanjaro equipment.
Waterproof Jacket, breathable with hood.
Insulated Jacket, synthetic or down.
Soft Jacket, fleece or soft-shell.
Long Sleeve Shirt, light-weight, moisture-wicking fabric.
Short Sleeve Shirt, light-weight, moisture-wicking fabric.
Waterproof Pants, breathable (side-zipper recommended).
Hiking Pants (convertible to shorts recommended).
Fleece Pants.
Shorts (optional).
Long Underwear (moisture-wicking fabric recommended).
Underwear, briefs (moisture-wicking fabric recommended).
Sport Bra (women).
Headwear. 
Kilimanjaro equipment.
Brimmed Hat, for sun protection.
Knit Hat, for warmth.
Balaclava, for face coverage (optional).
Bandana (optional). 

Kilimanjaro equipment. Kilimanjaro equipment.
Handwear. 
Kilimanjaro equipment.
Gloves, warm (waterproof recommended).
Glove Liners, thin, synthetic, worn under gloves for added warmth (optional).
Footwear.
Hiking Boots, warm, waterproof, broken-in, with spare laces.
Gym Shoes, to wear at camp (optional).
Socks, thick, wool or synthetic.
Sock Liners, tight, thin, synthetic, worn under socks to prevent blisters (optional).
Gaiters, waterproof (optional).
Accessories.
Sunglasses or Goggles.
Backpack Cover, waterproof (optional).
Poncho, during rainy season (optional).
Water Bottle (Nalgene, 32 oz. recommended).
Water Bladder, Camelbak type (recommended).
Towel, lightweight, quick-dry (optional).
Pee Bottle, to avoid leaving tent at night (recommended).
Stuff Sacks or Plastic Bags, various sizes, to keep gear dry and separate.
Equipment.
Sleeping Bag, warm, four seasons.
Sleeping Bag Liner, for added warmth (optional).
Trekking Poles (recommended).
Head lamp, with extra batteries.
Duffel bag, for porters to carry your equipment.
Daypack, for you to carry your personal gear.
Other.
Toiletries. 

Kilimanjaro equipment. Kilimanjaro equipment.

Prescriptions.
Sunscreen. 

Kilimanjaro equipment. Kilimanjaro equipment.

Lip Balm.
Insect Repellent, containing DEET.
First Aid Kit.
Hand Sanitizer.
Toilet Paper.
Wet Wipes (recommended).
Snacks, light-weight, high calorie, high energy (optional).
Pencil and Notebook, miniature, for trip log (optional).
Camera, with extra batteries (optional).
Paperwork.
Trip Documents.
Passport.
Visa (available at JRO).
Immunization Papers.
Insurance Documents.
We recommend shopping online at REI,  backcountry.com, and altrec.com for all of your gear you will need.
The most general mistake that climbers make is that they over pack and bring way too much gear.
Be selective in what you take with you. Please note that our porters are limited to carrying 33 lbs (15 kg) of your personal belongings. Everything the porters will carry for you between campsites should be placed into the duffel bag, including the sleeping bag, but it is OK to pack the sleeping bag separately if necessary. If you rent a sleeping bag from us, note that the bag weighs 5 lbs 6 oz. and this weight does count against the 33 lb limit.
Our porters will place your duffel bag and sleeping bag into a large, sturdy, waterproof bag with a roll-top closure.
If you have excess weight, you will be required to hire an additional porter. It is rare to require an extra porter and should happen only in special cases, such as for carrying extensive photography equipment. You are expected to bring everything you need, though we do rent warm sleeping bags and trekking poles on location. All extra luggage, items you will not use on your climb, such safari clothing, gear and equipment, can also be safely stored at the hotel.
Checked luggage on airplanes can get lost or delayed on the way to Tanzania. You should prepare for this possibility by wearing or carrying on the items that are essential to your Kilimanjaro climb. While most clothing, gear and equipment can be replaced in Tanzania prior to your climb, there are some things that you should not replace.
Tanzania Adventures recommends that you wear one complete hiking outfit on the plane, including a long sleeve shirt, hiking pants, underwear, socks, and hiking boots. In your carry on baggage, you should bring your backpack, waterproof jacket and pants, insulated jacket, fleece pants, snacks, toiletries, medications, camera and all paperwork. Airline regulations do not allow you to carry trekking poles on the plane. Make sure you do wear/carry your hiking boots; wearing a different pair of boots on your climb will probably cause blistering.
If your baggage is lost or delayed, please notify us immediately upon your arrival so we can assist you in assembling the necessary gear. We will take you to local, independently owned rental gear shops in Moshi/Arusha. Note that these shops generally carry second-hand items that may not be up to Western standards. Tanzania Adventures cannot guarantee the fit, quality or functionality of items found in local shops. Therefore, we strongly encourage you to carry on the most important pieces of gear as noted above. We will make reasonable attempts to deliver delayed luggage to you on the mountain. All additional expenses that are incurred us while resolving lost or delayed luggage problems must be paid back locally.