Pemba, one of the two large Islands which form the islands of Zanzibar is 864 sq kms in size, located on the north of the main Island of Zanzibar about 80kms. It is about 30 minute's flight from Zanzibar Airport. Along Pemba Island coast, there are ancient mosques and tombs.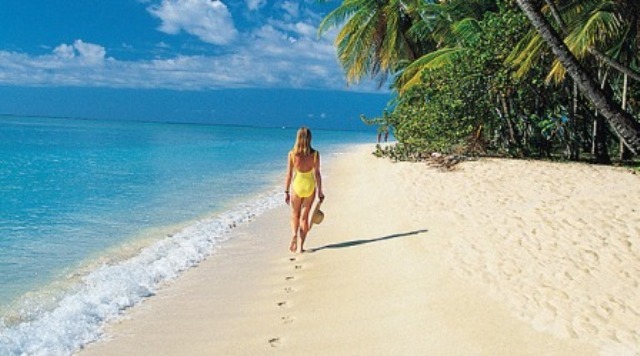 Life in Pemba.
Visit Pemba and discover a life you never knew you were missing and change the way you look at the world. There is an unbelievable feeling to go to bed while the fish are surrounding and watching you carefully. You are in an aquarium – for fish to be beholders of man.
Turn Off, unwind and Reawaken your soul.
Switch off your noisy, hassled, polluted electronic world and enter a completely different one – not as a tourist, but as a conscious human being with simple needs
Discover a new world of Pemba.
The diving around Pemba Island, Zanzibar is nothing else but awesome. The untouched coral reefs surrounding the entire island make Pemba one of the top dive sites in the world.
Far away from civilization you will ever get.
Pemba offers something different from most tropical islands and it's not about five star luxury hotels but serenity, close encounters with nature and a family of staff you long for, then the Tanzania Adventures might be a right company to take you there.
Pemba Island has been separated from the mainland of Tanzania and Zanzibar for decades, leaving an untouched and pristine island of great beauty and fertility. The mosaic of forests, swamps, mangroves, hidden beaches and lagoons is scattered with the ruins of mosques and tombs mostly reclaimed by the forest – sites that date back to Arab domination when Pemba Island was seized by the Sultan of Oman in the 17th century. He loved the Spice Islands and established his court in Zanzibar and ruled Muscat from there.
The Clove Island.
Pemba is still the predominant global producer of cloves yielding around 70% of all the world's cloves, but now plays its more traditional role of being an island paradise with small inter-island trade. Pemba Island also has a strong reputation as a 'magic' island, a centre for ju-ju traditions of medicine and wizardry.
Where is everyone?.
How can such a beautiful place be so devoid of visitors? On an island with a population of 300,000 there are rarely more than a couple of dozen foreigners. It is as though the people of Pemba have a secret that they refuse to share. Traveling in Pemba is discovering untouched territory. Villagers are eager to talk to anyone who passes and small children will give you their biggest and white's smiles as the shout "bye-bye!" as you pass them by. You will be called over in markets by the stallholders to sit you down to try their fruits, waiting patiently for your reaction.
Chake Chake harbor.
Chake Chake harbour is mainly used for swimming & fishing. When the Western Colonial powers came to East Africa the British forced the Sultanates of Muscat and Zanzibar to separate and then administered the Spice Islands in the name of the Sultan.
Safari before Pemba.
Combine the better of two worlds by adding on a high quality safari to Serengeti national park and Ngorongoro crater before you come to Pemba – simply contact us for your unique trip.
Pemba Island with Tanzania Adventures.