Zanzibar is a spice islands of Unguja and Pemba representing many other small islands in the Indian Ocean. The island of Zanzibar has fascinating telling inclined by early Arab traders. The island offers stunning and peaceful beaches on the coast of Indian Ocean and the best hotels well located facing the ocean. The Islands are characterized by huge, palm-fringed white sands beach that stretch into the balmy turquoise waters calling visitors to chill away and sunbathing on the tranquil beaches.
The Stone Town is the capital city located in Unguja Island has an old interesting history; the historic Stone Town is a UNESCO world heritage site and is commonly known by many as Zanzibar and simply called so. The slave history still can be seen today from the wonderful Sultan's palaces and royal Arab houses, snaking pathways and busy open markets offer visitors the sensation of being engaged in the world of its own.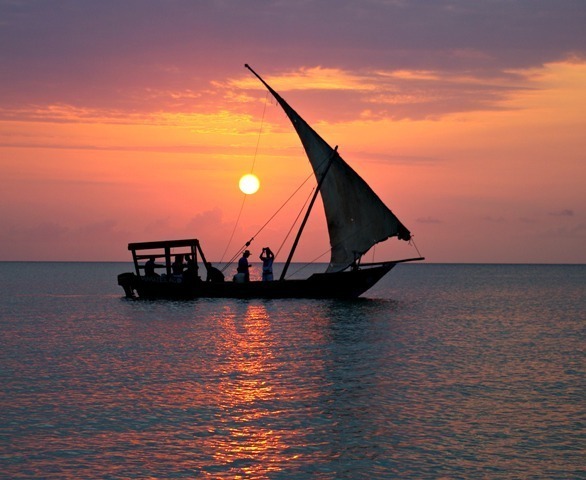 What you can do?
It has something for everyone even for those who get bored to be in one place for just overnight these places have it all. The day trips to nearby islands and coral reefs are arranged by many hotels and local tour operators. Tanzania adventures organize scuba diving, dolphin tours, walking in Jozani forest, historical tour in stone town, spice tours and snorkeling on the serenity islands beach. We have on offer other water sports including kayaking, boat sailing and deep sea fishing and to the remote Mafia and Pemba Island.
The temperature in the islands is usually humid and warm to hot all year around which also affect the climate in the coast of Tanzania mainland of Bagamoyo and Dar es Salaam. It is by this friendly weather condition Zanzibar attracts the number of visitors o visit the islands.
You can reach it by many international and internal airlines and you can fly in and our most at any time of your schedule. When booking a flight you will land in International Airport (also called Abeid Amani Karume International Airport)  (code: ZNZ). There are many boats to and from Zanzibar connect the islands with Dar es Salaam and Tanga in the mainland.